Podcast: Download (Duration: 1:22:20 — 56.5MB)
Subscribe: Apple Podcasts | Google Podcasts | Spotify | Stitcher | Email | RSS | More
Kostas Danaos is a writer and martial artist with a background in engineering. After watching the documentary
Ring of Fire
, he sought out nei kung master John Chang and became one of his rare students. Kostas has since written
The Magus of Java: Teachings of an Authentic Taoist Immortal
and
Nei Kung: The Secret Teachings of the Warrior Sages
, in which he details his master's abilities, and also the ch'i-based mechanisms behind them.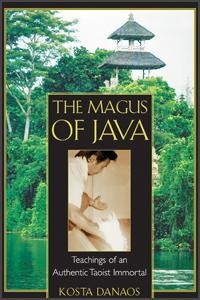 In this episode we spoke to Kostas regarding his exposure to a highly skilled master of Taoism – John Chang. 
You will love this episode!
We rely on listener support to keep this show AD FREE – If you value even one of our shows, help us sustain and scale the show up; Become a member  for 5$/mo (a cup of coffee) or Donate.