Podcast: Download (Duration: 48:47 — 67.0MB)
Subscribe: Apple Podcasts | Google Podcasts | Spotify | Stitcher | Email | RSS | More
This is our Episode with Aurianna Joy where we discuss her work with holistic treatments; we also get into her journey and battle with lyme disease.
From Aurianna's Blog: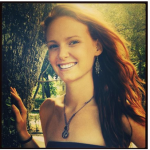 "I was born and raised in the beautiful Pacific Northwest, Washington and Oregon, until I was 12 when my family moved to the sunny state of Florida.  In May 2012, I took a complete leap of faith, leaving everything I knew behind, to travel throughout Europe.
After exploring for a few months, I ended up in Amsterdam where I lived for almost a year.  In August 2013, I took another jump straight into the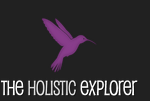 unknown and traveled to the amazon jungle in Peru to work with an ancient sacred plant medicine, known as Ayahuasca.  Here I ended up spending almost six months deeply immersed in my work with the plants, shedding layers of unnecessary baggage while learning an incredible amount about myself and the world in which we live.
I'm now starting a new chapter in my life where I will be living a nomadic lifestyle, following my passion for travel and while learning and gathering more information along the way to put to use in my life's work.  I'm not exactly sure where this journey will take me, and I'm excited to find out! 🙂
As a child I suffered for years from chronic pain, fatigue, depression, and other seemingly random symptoms.  When I was 14, I began searching for answers.  At the age of 16, I was diagnosed with Chronic Lyme Disease.  Upon realizing that conventional Western medicine would be of no use to me, I turned to natural healing methods and began listening to my intuition about the next steps to take in my healing process.  I have chosen to look at this disease as a blessing, one in which I have been given the opportunity to personally experience the ability of the human body to cure itself of the imbalances that create dis-ease.  I have decided to use my life as a sort of experiment to understand the affects on the quality of my experience from traditional medicines, foods, thoughts, beliefs, relationships, sexuality, and everything in between.
What I do now is not a job, but a calling.  I truly believe each of us has a purpose, a reason for being here, and a message to share with the world.  Through my own journey to recovery and beyond, I've gained an abundance of wisdom to help those who are willing to step outside their comfort zone to make significant changes to their life experience.
A big thanks to aurianna for being on the show,  .