Podcast: Download (Duration: 1:23:16 — 59.8MB)
Subscribe: Apple Podcasts | Google Podcasts | Spotify | Stitcher | Email | RSS | More
Massimo Pigliucci is a scientist, skeptic, and philosopher, who in recent years has written a number of books on Stoicism. He earned a Ph.D. in Philosophy from the University of Tennessee and is the K.D. Irani Professor of Philosophy at The City College of New York. He also has a background in biology, with a PhD in Evolutionary Biology from the University of Connecticut.
He has had articles published in a number of publications, such as Philosophy Now and The New York Times. He has also given a TEDx talk titled Stoicism as a philosophy for an ordinary life.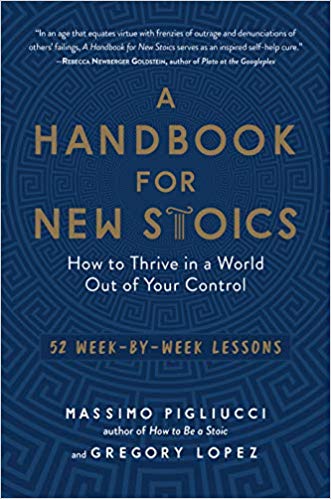 In this episode we spoke to Massimo on how to live a better life through the application of stoic philosophies.  
You will love this episode!
Find Massimo and buy his book here.
We rely on listener support to keep this show AD FREE – If you value even one of our shows, help us sustain and scale the show up; Become a member  for 5$/mo (a cup of coffee) or Donate.