Podcast: Download (Duration: 29:33 — 52.3MB)
Subscribe: Apple Podcasts | Google Podcasts | Spotify | Stitcher | Email | RSS | More
Zach Leary is a writer and podcast host who enjoys raising all manner of issues in the cultural philosophy sphere. Alongside his interest in psychedelics, he is also a futurist, a technology consultant and a socio-cultural theorist. He is the adoptive son of well-known psychedelic drug advocate Timothy Leary.
Zach is the host of both the "It's All Happening with Zach Leary" podcast and "The MAPS Podcast." They have helped to cement him as one of the most thought provoking podcasters in the cultural philosophy genre of podcasting. He's also a blogger/writer, a futurist, spiritualist, a technology consultant and socio-cultural theorist.
In all of Zach's work he blends his roles as a spiritual aspirant and a futurist into a unique identity all his own. His spiritual background has it's roots in being a practitioner of bhakti yoga as taught through many of the Vedantic systems of Northern India, in particular, Neem Karoli Baba as taught by Ram Dass. Through the practice of bhakti yoga, he has found keys that unlock doorways that allow the soul to experience it's true nature of being eternal, full of knowledge and full of bliss. In addition to bhakti yoga, Zach is influenced by many different methods and traditions of consciousness exploration ranging from trans-humanism to Buddhism and clinical psychology. Zach is also a frequent pundit on the political systems that are fueling today's economic and cultural structures. At the core of all of Zach's work is the belief that we have been fused together by the collective practice of using technology to expand our species imagination with spirituality and mysticism to define the very nature of who we are.
Zach has appeared in a number of films, including some about Timothy Leary and Ram Dass.The Reality of Truth(2016) explores the relationship between psychedelics and religion.Dying to Know: Ram Dass & Timothy Leary(2014) is a celebration of the friendship between two complex characters that helped shape a generation.Tim Leary: The Art of Dying(2008) follows the last days of Timothy Leary and how he chooses to experience his "custom death."Timothy Leary's Dead(1996), a chronicle of Timothy's last year before dying of cancer.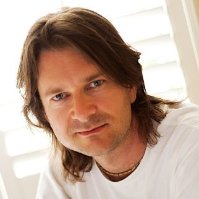 Find Zach here: www.zachleary.com
We rely on listener support!!
If you value even one of our shows, become a member get exclusive early access to our recordings, extra bonus content for each of our episodes a chance to request guests you want us to bring on and so much more.
Follow us on Twitter where we post some of the most stunning content you will ever see.