Podcast: Download (Duration: 27:04 — 49.7MB)
Subscribe: Apple Podcasts | Google Podcasts | Spotify | Stitcher | Email | RSS | More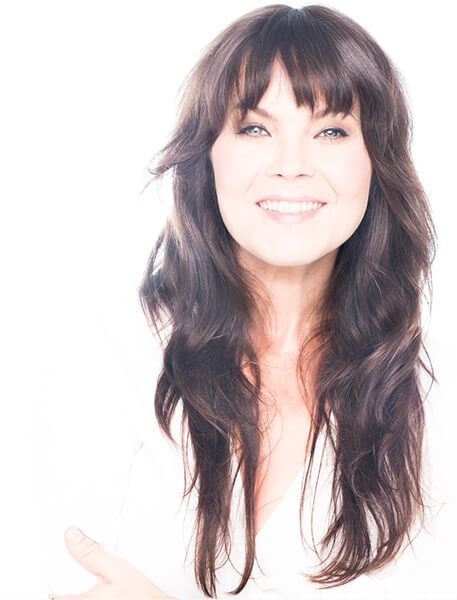 Life's hardest fought battle begins when one sets out on the search for one's personal truth. The path to enlightenment is paved with potholes (sinkholes?), mole hills (mountains?), and tire-slashing foreign object debris. It's easy to get lost. Sometimes, along the way, you'll bump (crash?) into an unlikely girl guru who will #truthbomb you back on track.
Fellow seeker, Danielle LaPorte, is that girl. The Canadian-born, bestselling author, blogger, inspirational speaker, and entrepreneur just released yet another self-published handy hitchhiker's guide to self-actualization, White Hot Truth (Clarity for keeping it real on your spiritual path — from one seeker to another.), which looks at the current dynamic of the self-help culture and spiritual devotion. There's also an accompanying #truthbomb card deck available, full of daily inspirations to put the "get up" back in your "GO."
LaPorte's previous books, The Firestarter Sessions: A Soulful and Practical Guide To Creating Success On Your Own Terms (2012), and The Desire Map: A Guide To Creating Goals With Soul (2012), are still popular today, with Firestarter facilitator programs, and Desire Map day-planners and guidebooks. The books are also available in audio format and there are phone apps you can add for accompaniment. Previous to finding her own, unique path and branching out on her own, she co-authored Style Statement (2008) with a business partnership that dissolved.
LaPorte's moxie was evident early in her life. While her peers went off to college, she went to work at one of the retail stores of The Body Shop. She asked for raises and promotions and she got them! She wound up as director of inventions at the corporate office headquarters.
LaPorte was also part of the Arlington Foundation, a Washington DC think-tank, She was also a communications strategist at The Next Level Communications Agency. And she was a personal assistant to a self-help author here and there, until she moved into freelance publicity. She is also part of Jonathan Fields' Good Life Project (GLP), a cyber community of like-minded seekers on a quest to "help each other live more meaningful lives, connected and vital lives. No sleepwalking, no fluff …"
Forbes magazine named LaPorte's blog one of "The Top 100 Sites For Women" in 2012, calling her "a contrarian self-help guru." She's on Oprah's "Super Soul 100 Leaders," because, in Oprah's words, LaPorte's enterprises are "uniquely connecting the world with a spiritual energy that matters." Today, Virtuonica, the multi-media publishing company she founded in 2016. White Hot Truth was published by Virtuonica.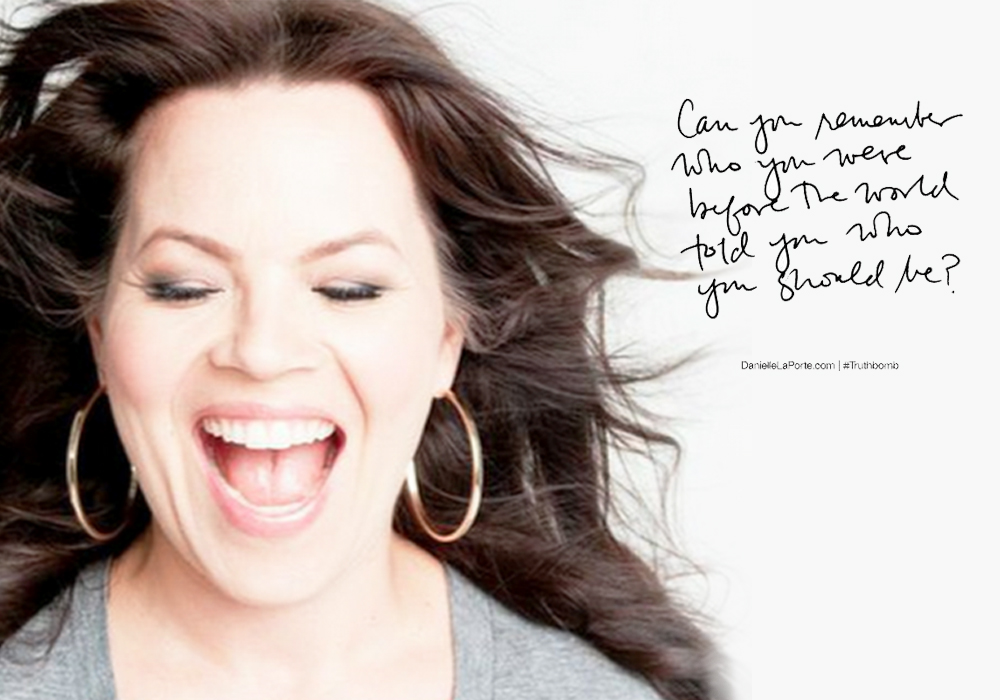 Treasure Map of Desires
"What if desire wasn't an urge to be tamed, but rather a beacon of truth to be followed?" The question opens Fields' GLP 2013 interview. La Porte dives right in and gets deep. She sees it now from the perspective of the mother of a young son in the school system. She objects to the standard operating procedure of the school system and its teachers trying to shape children. The creatives get lost in the cracks of such a system.
"What if there isn't a click [between student and teacher]; there isn't resonance? What if your teacher doesn't get you? … It's not about evoking, it's about cramming and pushing and …" her voice collapses with a big sigh as she said "Oh, painful. Tragic."
LaPorte believes we are born "fully formed" and just need to be nurtured to help our unique selves come to fruition. "You should enter a system that evokes who you already are, your essence, your original self."
LaPorte's grit took her off the beaten path, working outside the system, box, and matrix quagmire. The rules are her own, with love being the intention. Her need to be free, to create, dictates that she work on the fringe. (Not that there's anything wrong with that). "I don't even buy a ticket to the game."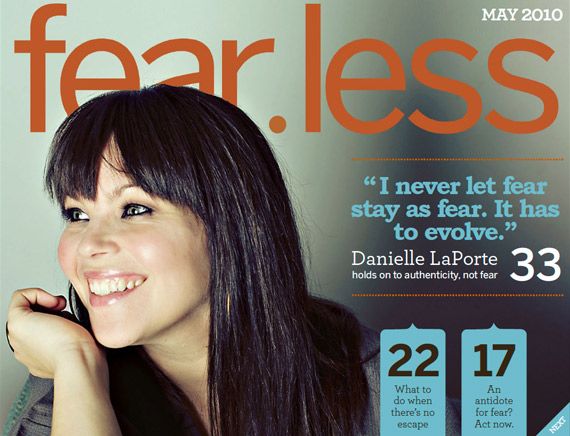 The Desire Map approach began as an idea, then turned into an experiment, and proved successful. She first asked herself: "How Do I Want To Feel?" She came up with five words that summed up her desires — her Core Desired Feelings — and then planned her year around those feelings. She put together a few planners for her friends to work with, telling them to try her system out and see if they could develop a business plan from it. The rest is history.
LaPorte is always surprised of the common feedback from this method. It's like they needed permission, she said. But why? Everything we do, she said, is about wanting to feel good. "When you feel good, you are of service. Feeling good brings out the good."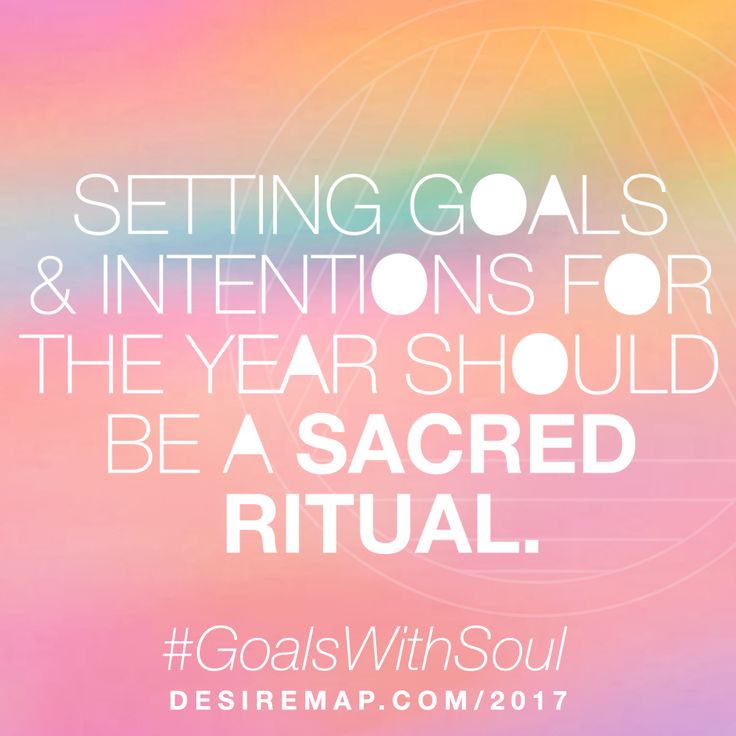 White Hot Truth Bomb
La Porte felt constrained, trying too hard to be an enlightened soul. When she followed her core desired feelings, she felt that perhaps her actions and attitudes could be misconstrued as "It's all about me!" But, she dedicates her life to love, joy and light and is of service. How does that make her selfish, she wonders?
" … On a vibrational level, you're vibrating at a high frequency and that helps everybody," she said in the GLP interview. "You're going to be kinder. You will be more philanthropic. You will be more fun to be around."
Besides, she said, we don't know of ours and others' present and past-life karma. Things happen for deeper reasons. We shouldn't have to justify intentions born out of love.
"We have to leave room for mystery — about what it means to serve, about what's OK in terms of happiness. The irony [about fretting and trying too hard] is that enlightenment becomes so heavy. I'm done. I am so done. Can we talk about graduating from self-help?"
And there, the seed that sparked White Hot Truth (2017). The breakdown: "Danielle brings it home with the hottest truth of all: You are your own guru."
This is the bottom line. This is the knowledge that's been stripped from us as they molded us into good, functioning, inside-the-box human. They sucked some souls dry, and gave the rest a run for their monies. LaPorte explains White Hot Truth in a video trailer.
"Do you feel free? We have been knocking ourselves out to do the right spiritual thing … but sometimes trying to get spiritual delays us from getting real. Is everything you're doing to make you well and liberated? Because if liberation is a chore, then you aren't really free, are you?"
All this beating ourselves up has turned self-help into a lot of self-criticism, LaPorte said. "White Hot Truth is about the conflict between sincere spiritual aspiration and the compulsion — the addiction — to self improve."
At some point on our journeys, she said, we will be waylaid by compromise. "At some point, you're going to give your power away," she said in the WHT book trailer. "But you will learn how very powerful you are when you take it back. Not that you were a New Age loser. Power retrieval is an initiation …
"Take it from one seeker to another, it's not how we seek spiritual growth, but why we seek it. This is about keeping it real on your spiritual path. And I hope that you are looking for the vastness of your own light, your own White Hot Truth."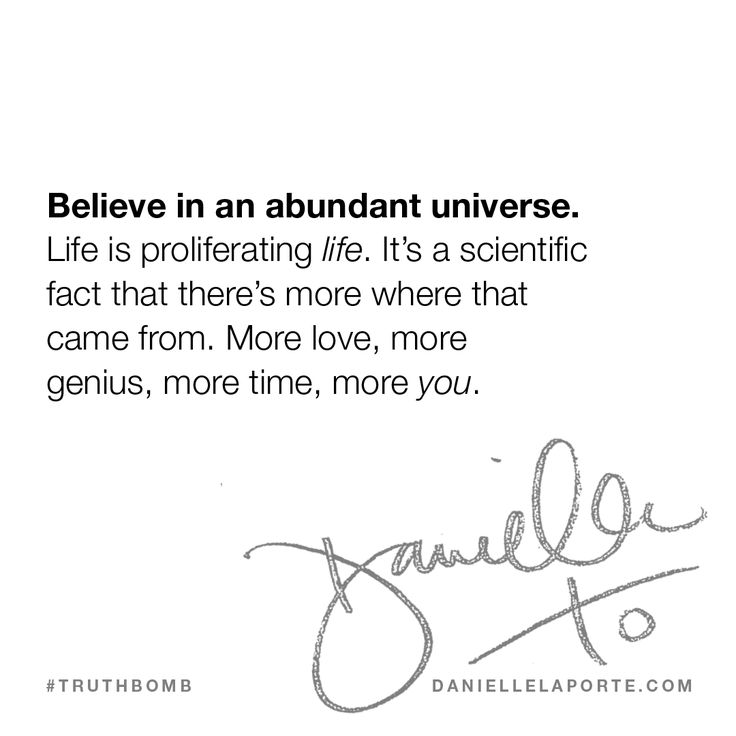 Are you ready for a daily bombardment of reality? Sign up for daily #truthbomb tidbits of wisdom and motivation here.
Do you want to join the White Hot Truth book club, where you can follow along with all 18 chapters via videos and notes that LaPorte put together as a community-building project? (Owning the book is not necessary to join the club, though highly recommended.) Sign up here.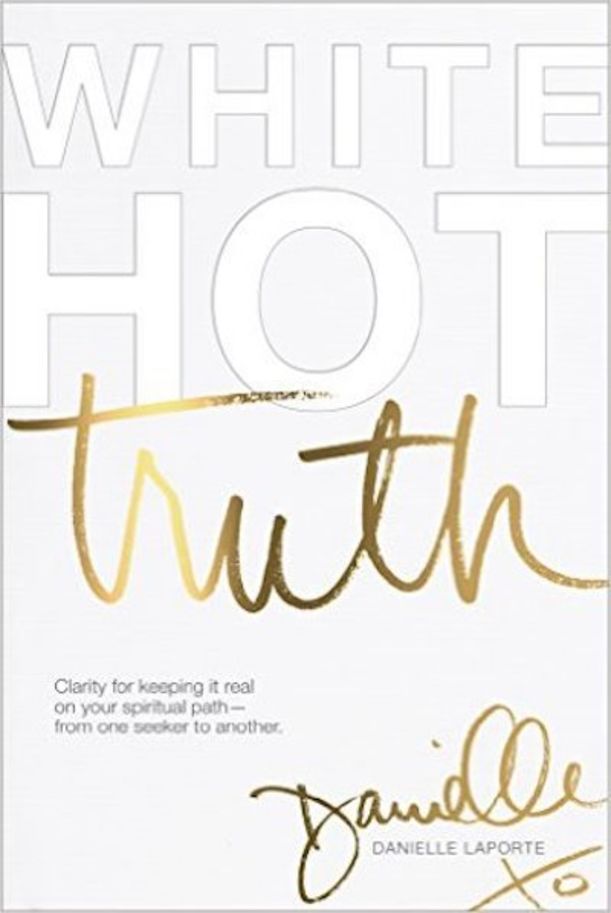 ~The 411~:
We rely on listener support!!
If you value even one of our shows, become a member get exclusive early access to our recordings, extra bonus content for each of our episodes a chance to request guests you want us to bring on and so much more.
Follow us on Twitter where we post some of the most stunning content you will ever see.