Podcast: Download (Duration: 36:47 — 68.4MB)
Subscribe: Apple Podcasts | Google Podcasts | Spotify | Stitcher | Email | RSS | More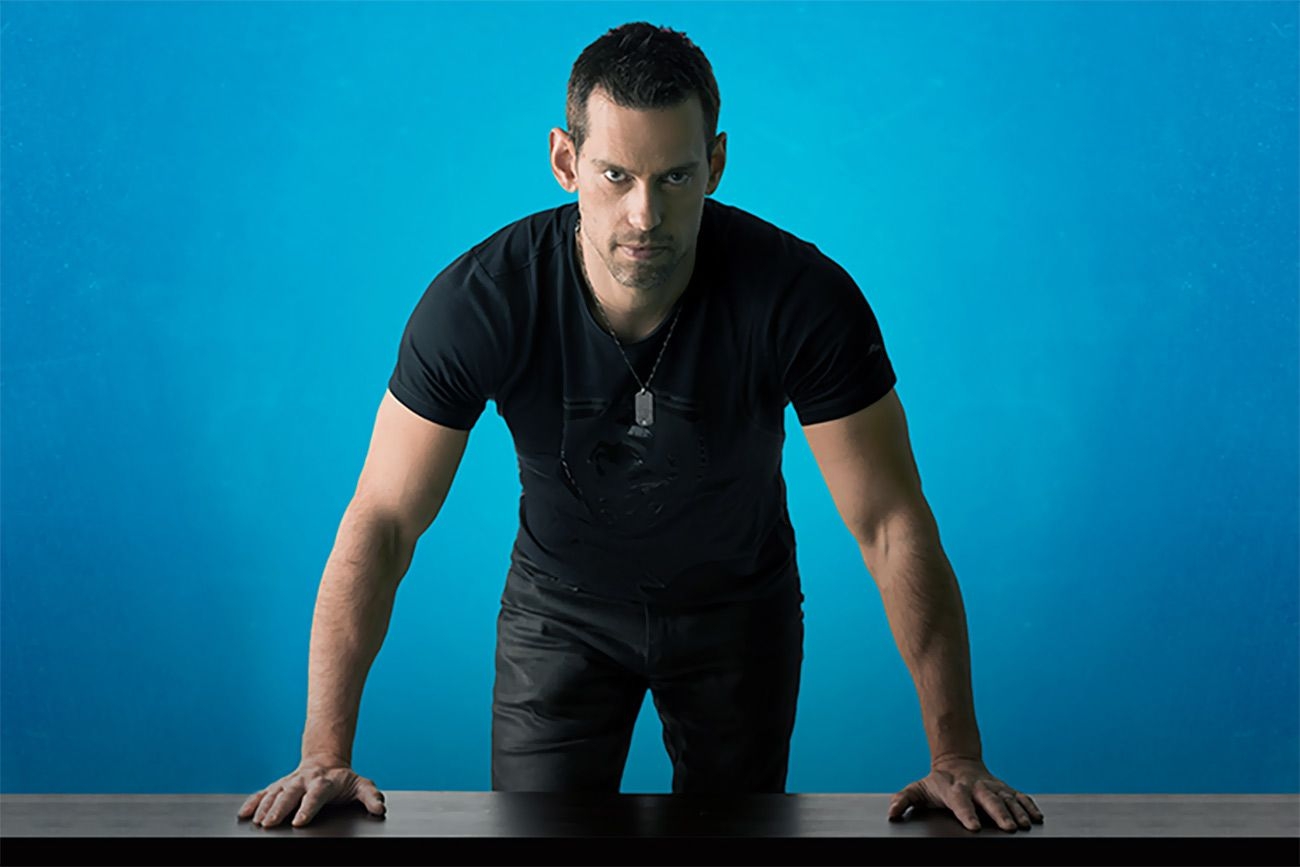 Tom Bilyeu was once a successful chief marketing officer at a tech company with a decent income and his own office overlooking the Pacific Ocean. Physically he was doing well. Mentally he was hitting rock bottom. His heart was just not into it and he wasn't happy and didn't feel fulfilled. Now he is president and co-founder of the highly lucrative Quest Nutrition.
In 2010, Quest grew out of the passions of Bilyeu and tech coworkers, Ron Penna and Mike Osborn. All shared an interest in health, nutrition and fitness. They wanted to create a better nutrition bar — one that wasn't chock-full of the sugar and other junk that dominates today's food and drink industry. They agreed they would take risks, maintain their integrity by not compromising or selling out, and strive for quality rather than a huge bottom line.
Borrowing from Penna's wife's own homemade bars, they chased their passion of building that better bar. Word-of-mouth rave reviews from bodybuilders and fitness models circulated quickly. To their surprise, Quest's business increased by 57,347% in its first 3 years and was ranked #2 for fastest growing company in 2014 by Inc. 5000. (On Inc. 5000 site, click on #2 Quest Nutrition for the story.) GNC named the Quest bars "protein bars of the year" for both 2012 and 2013.
By 2013, Quest employed more than 200 people and earned revenue over $82 million. By the end of 2015, Quest bars were sold at over 40,000 points of distribution in more than 70 countries. As of 2016, Quest employed 1,300 full-time employees and more than 1,000 part-time ambassadors.
The transformation Bilyeu, Penna and Osborn brought on with their Quest start-up experience inspired another venture — the informative and inspirational Inside Quest podcast, blog, library, and video show. Bilyeu uses the platform to share his revelations about the passionate side of the journey to success, the key theme being self-empowerment. Inside Quest interviewees are the movers and shakers who share their secrets to their passion-driven successes.
Bilyeu is all over the place on the internet. That is some serious outreach needing more takers. In addition to his Inside Quest blog, he also blogs for his Cooking With Quest site, and his Cheat Clean cyber cookbook. and various others. (More listed below). And in addition to the Inside Quest show, Bilyeu recently began Impact Theory, a new informative blog, video show and resource for all things whole health.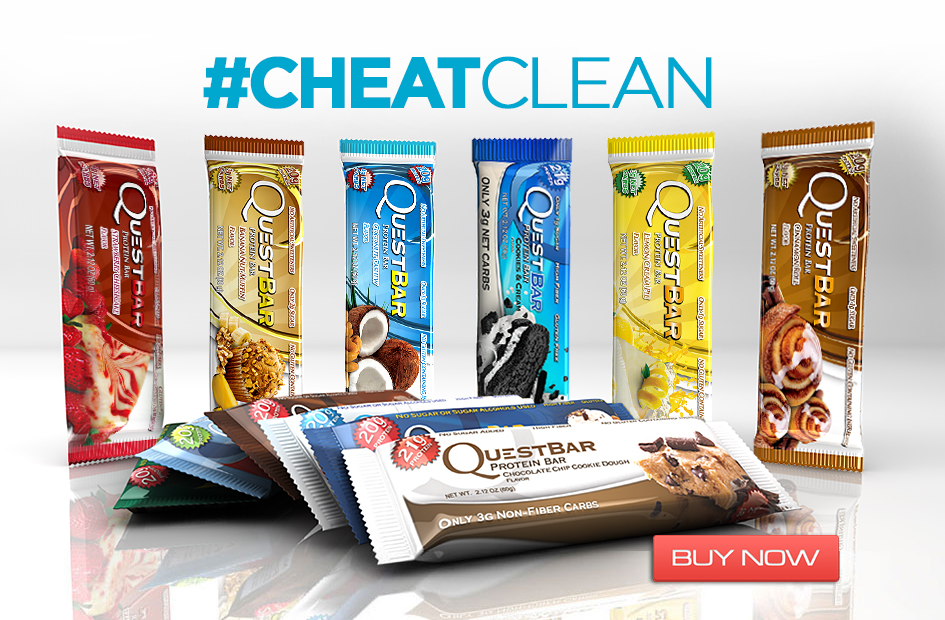 Raising The Bar On Bars
Personal experience drove Bilyeu to his calling. In a February 2016 Forbes article, he speaks candidly about that drive.
"I grew up in a morbidly obese family. I know that people I love will die soon if my partners and i can't solve the problem of metabolic disease."
Furthermore, he notes that there is an addictive side to bad food that exacerbates the problem.
"Food is so pleasurable it's like a drug. … When there's a grocery store around every corner, pleasure eating too much of the wrong things can create major health problems."
So it was never about profit for Bilyeu. He embarked on a mission to save his family and the rest of humanity. He knows the task is arduous. He spoke about it in a September 2015 Food Business News article. As with the quality of Quest Nutrition bars, so is the care given to educate and try to change the way the world looks at health food.
"You have to look at us through a longer lens. We expect it's going to take approximately 25 years to really make the changes to the food supply that we need to make to really end metabolic disease."
Bilyeu said at first he and his partners looked for ways to manufacture their bars on the cheap, but only with pure and healthy ingredients. Seeing no way to accomplish this with current factory equipment that's built to work with the soft and malleable, yet highly unhealthy high fructose corn syrup, they improvised. Quest's way around it was to engineer their own equipment with their own team of engineers on hand. The engineers were successful in helping Quest realize its dreams.
Quest currently offers 18 protein bar varieties, high protein chips, and a range of tasty protein powders you can add to water or whatever you wish. Just this past fall, Quest launched its first seasonal bar — a pumpkin pie bar. The flavor had been on Quest's customers' wish-list for years.
A lot of thought and experimentation goes into making a new Quest bar flavor. Quest has a team of more than 40 people who do nothing but that. Standard procedure is to make a thousand different variations, changing up percentages of ingredients until the right combo is found.
"I'm not kidding, by the way," he said in the FBN interview. "That's not a made up number. Literally a thousand variations to get a single new flavor."
The Quest people are well-versed food detectives, as well, identifying the types of foods linked with obesity. (There are many sneaky, hidden culprits). He continues:
"If we can make a truly healthy version — not a better-for-you version, which is a really important distinction — of these foods that get people into metabolic trouble, then we've really got something. Ending metabolic disease drives us."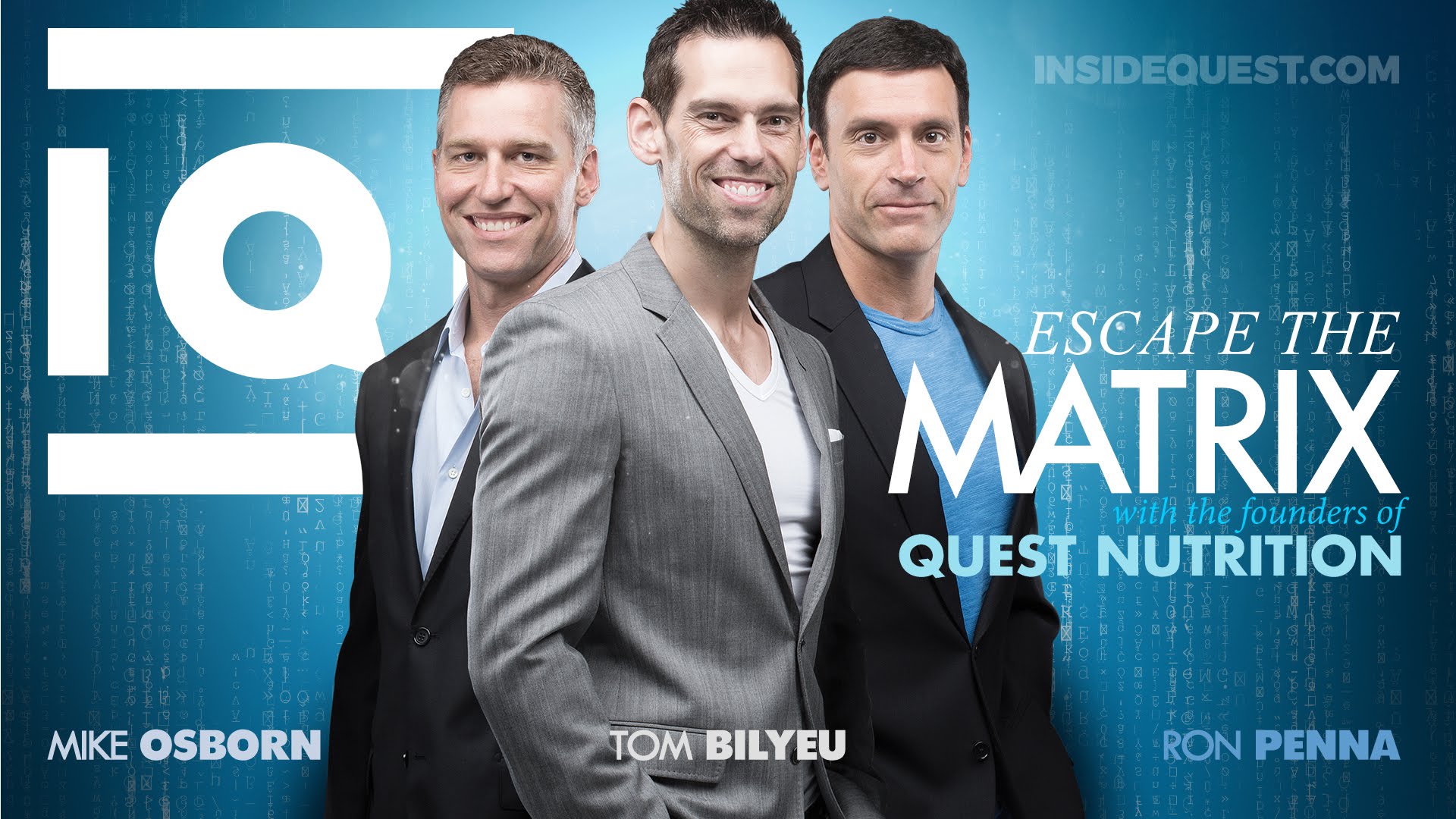 Never Forget That We All Have Super Powers!
Even if you're not a fan of protein bars, in general, there's still other valuable stuff to glean from Quest Nutrition. Bilyeu hosts Inside Quest, a podcast, blog and video show featuring interviews with people who have found and used their passion-driven superpowers and apply them — live them — for the greater good.
Inside Quest was born from the lessons the Quest team learned during their transitional business venture. They went against the grain and followed their dreams. This feat, in itself, is remarkable, yummy protein bars notwithstanding. What the partners learned and want to share with whomever seeks self-empowerment, is that you are in control of your own life's passions. It's almost a crime not to realize them and deliver them to the world. We all have our own unique superpowers. Far too many go unrealized, causing a sort of soul death.
In the previously cited Forbes article, Bilyeu is asked to explain the movie The Matrix, which had a profound affect on him. It's a revelation that is so entirely empowering, you can't help but want to try it on for size yourself and make it your battle cry.
"The Matrix is the perfect allegory for how to free yourself from your own limited mindset. I lived in a world with horrible bosses and stupid rules. I felt helpless. I often felt like a victim of circumstance. But, just as in The Matrix, once you realize that the world around you is simply a construct of someone else's imagination, you realize you can change anything, or learn anything that you set your mind to. The Matrix gave me the language I needed to understand that it was my mindset that was holding me back. So I took the red pill, woke up to the way the world really is, stopped being a victim, learned the business equivalent of Kung Fu, and went from broke to co-founding a billion dollar business."
Thankfully for us, Bilyeu's sage advice is abundant in cyberspace. He freely gives advice and genuinely wants to see everyone succeed in the way that only they can. But each must do his/her own work to arrive at that place — their place. We all benefit in a world where people are healthy and happy. He offered up his advice on 5 Lessons On Chasing Your Dreams.
1). Do something you would want to do even if your were failing.
2). Have a belief system that you can be great at ANYTHING if you put in the time and effort.
3). Market yourself to find the true fans.
4). Don't focus on profits — focus on adding value to your customers.
5). You can turn your life around at any point to chase your dreams.
Find hte rest here: Behold the 25-Point Breakdown to achieving self-empowerment.
~The 411~
• YouTube
• Facebook
• Twitter
• SnapChat
• Google+
• The New Impact Theory Website
• Entrepreneurs Are Made Not Bornl
• How To Read Like Your Success Depends On It
• My Way: 12 Things That Keep Me Succeeding Every Day
• Our Goal Is To End Metabolic Disease
We rely on listener support!!
If you value even one of our shows, help us sustain and scale the show up. Become a member for $5/mo (a cup of coffee) or Donate.
Email us and win a free prize.