EDIT: Since this episode was posted Peter Sage was Jailed for Contempt of Court. We suggest that you give anything you may read or hear its due diligence and take all things with a grain of salt.  -HXP Team
Podcast: Download (Duration: 1:07:14 — 92.3MB)
Subscribe: Apple Podcasts | Google Podcasts | Spotify | Stitcher | Email | RSS | More
Peter Sage is a world class thinker, international serial entrepreneur, as well as author, speaker and philosopher. He defied all contemporary ideas when he self published his first book, Supreme Physique, at the age of 18. He has written other books since then, including 5 Keys To Master Your Life which became an Amazon best seller in Japan in its first week, and How to Master Your Life: The Four Keys to Excellence. His latest book is set to be I AM, The Power Of Reinventing Yourself, but that has yet to be released.
Over the course of 25 years, he has personally started over twenty companies in a wide range of fields. Not all have been successful, but some have gone on to become global successes. Examples of businesses he has started include The World Wide Health Corporation (WWH), a company that sits in the anti-aging product market, and the Energie Fitness Group, a chain of award winning health and fitness centres. He was also the founder of Space Energy Group, a company with the aim of utilizing space-based solar power (panels in orbit beaming energy back to earth).
Peter Sage the Phenomenon:
Peter Sage is a member of a variety of entrepreneurial bodies such as the Entrepreneurs Organisation (a peer to peer network exclusively for entrepreneurs) and the Entrepreneurship Advisory Board for INSEAD (a global top five business school). He has also been an advisor to the Hungarian Government on their creative think tank policies. Peter also does public speaking at various seminars, addresses and events, including a number of TED talks in which he speaks about going beyond limits, making the impossible possible and not waiting for life to happen. This draws on his experience of personal development and mentoring, in which he is a qualified trainer for Robbins Research International (as recognized by the Robbins-Madanes Institute) and a certified Master Practitioner of Neuro-linguistic Programming (NLP).
Peter is also a qualified Navigator for 'Life-Pilot'. Peter also runs his own courses that include his flagship event, the Sage Business School (an intensive 3 day experience that transforms who you are and your perception of business and making money), his Master's Circle ( This exclusive group of business owners get to spend personal time with Peter and their peers growing, learning and implementing strategies for their business and life) and Elite Mentorship Forum (The intensive 6-month syllabus weaves together combination of several powerful transformation methods including, cutting edge learning material, built in accountability, and the power of an upgraded peer group).
In this episode we spoke to word class thinker, author and entrepreneur Mr. Peter Sage. In it we discuss various levels of success and how to re-frame your life to make yourself a better version of who you truly are. We dug into some core concepts regarding having gratitude, walking the talk, battling insecurity and so, so much more. You will love this episode.  
This conversation will change your thinking and challenge your preconceptions.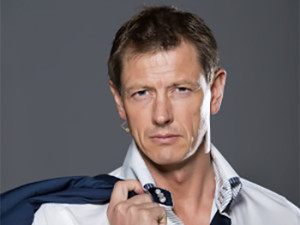 Shownotes/Podcast timeline
2:50 Peter talks about his journey of maturing emotionally and how it is a choice, how our primary fear of not being good enough holds us back. Peter explains how it is important to avoid the GOOP (the Good Opinion of Other People).
08:15 Peter explains how fear is your capital and a fear of failure keeps people locked this side of their potential. Peter explains the driving needs of human behaviour and how the need for certainty and significance are the most destructive needs.
16:07 Peter talks about how one of the key characteristics that was responsible for his successes and failures is the ability to handle and embrace uncertainty and those that risk the least usually end up with the least.Peter talks about how the primary pattern of life is the wave and you have to have the peaks and the troughs.
21:15 Peter explains how he seemed to hack the system by being authentic and giving up the need to be right.
27:50 Peter talks about how money is not the end goal and that the love of money is the root of all evil not money itself.
36:58 Peter explains how important gratitude and unconditional love are in life and how they allow you to raise your level of consciousness to a higher state.
42:48 Xavier opens up about how when his vibration changed that people vibrating at a lower frequency dropped out of his life. Peter explains that everything is a frequency and by feeling a higher vibration when can feel lighter.
50:59 When asked for his opinion about the personal growth industry, Peter isn't afraid to say what he feels is wrong with it and how he wants to raise the bar and rename it the personal growth and results industry. He goes on to say how he loves to teach and there is nothing wrong with you. You are not broken but has a fairly decent mirror to hold up to reveal your own greatness.
58:45 Peter explains that there is no magic pill and that we are all the stars in our own movie but by making other people feel like the star in their movie we can attract more people to us.
Find Peter and his work HERE.
We rely on listener support to keep this show AD FREE – If you value even one of our shows, help us sustain and scale the show up; Become a member  for 5$/mo (a cup of coffee) or Donate.