Podcast: Download (Duration: 29:38 — 40.7MB)
Subscribe: Apple Podcasts | Google Podcasts | Spotify | Stitcher | Email | RSS | More
RAGHU MARKUS has been involved in music and transformational media since the early 1970s when he was program director of CKGM-FM in Montreal. In 1974 he collaborated with Ram Dass on the box set Love Serve Remember. In 1990 he launched Triloka Records and Karuna Music in Los Angeles, California. Triloka established itself as a critical leader in the development of world music and for 17 years was home to such artists as Krishna Das, Hugh Masekela, Walela, Jai Uttal and transformational media projects that featured Ram Dass, Deepak Chopra, and Les Nubians. He is currently the Executive Director of the Love Serve Remember Foundation and has been an associate producer for on-line and television events for Ram Dass and Oprah Winfrey as well as Eckhart Tolle.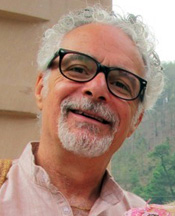 In this episode we cover some of the aspects of the human condition (suffering) the various teachings of ram dass, raghu's personal story and how we can better move through life using a daily practice such as meditation and having gratitude.
Mindpod Network is a podcast network and website featuring a close family of teachers  who met in India in the early 70's during their spiritual quest; Ram Dass, Jack Kornfield, Lama Surya Das, Krishna Das, Sharon Salzberg  and the Mindrollers , David Silver and Raghu Markus. Help Mindpod Network provide a path to spiritual growth, connectedness and inspiration. They're doing some fundraising for their network and they have 7 days left to make it, check that out here:  http://bit.ly/supportMPN
A big thanks to Raghu for his time/presence on the show
.
Music: Bassnectar – into the sun
Leave us a review on iTunes!