Podcast: Download (Duration: 18:06 — )
Subscribe: Apple Podcasts | Google Podcasts | Spotify | Stitcher | Email | RSS | More
Chris Brogan is a content media strategist, New York Times Best Selling Author, blogger and journalist.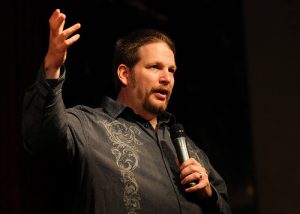 Brogan's book, Trust Agents: Using the Web to Build Influence, Improve Reputation, and Earn Trust (2009), written with Julien Smith, became a New York Times bestseller,
 

and hit the Wall Street Journal bestseller list (#8),

 

and the Amazon top 100 list (#30).
Brogan's second book was Social Media 101: Tactics and Tips to Develop Your Business Online (2010). His other titles include Google+ for Business and The Impact Equation (co-authored by Julien Smith).
In this mini-episode we discuss content strategy, how to employ marketing and social media effectively and using service to benefit others. We also get into his book "The Freaks Shall Inherit the Earth".
We also discussed tactics on how to make your business succeed as an entrepreneur and what it means to build trust within your market
Other Episodes You May Enjoy