Podcast: Download (Duration: 1:30:11 — 61.9MB)
Subscribe: Apple Podcasts | Google Podcasts | Spotify | Stitcher | Email | RSS | More
Dr Bruce Lipton is a stem cell biologist, teacher and author, whose research into cell membranes and cell behaviour questioned the established scientific view of life being controlled by genetics before the modern science of epigenetics emerged.
After gaining his Ph.D from the University of Virginia he went on to research cloned human stem cells and the molecular mechanisms that controlled cell behaviour. Later, he would integrate theories from quantum physics into his cell research, and this led to his discovery that the outer layer of a cell was the cell's equivalent of a brain. His research at Stanford University also revealed that environment, by way of the cell membrane, could turn genes on and off.
Dr Lipton has written a number of books:
The Biology of Belief
,
Spontaneous Evolution
and
The Honeymoon Effect.
These books all expand on his research findings and open things out into the realms of humanity's evolution and our need for love.
The Biology of Belief
received Best Science Book award from Book News. In 2009, Dr Lipton received The Goi Peace Award, an award given to individuals felt to have made an outstanding contribution towards realizing a harmonious and peaceful world.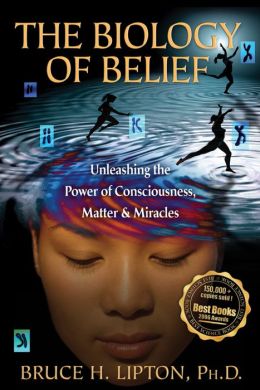 Find Dr. Lipton and all of his work CLICK HERE.
You will love this episode!