Podcast: Download (Duration: 33:22 — 57.6MB)
Subscribe: Apple Podcasts | Google Podcasts | Spotify | Stitcher | Email | RSS | More
Know your goal in life, by finding your infant soul
Learn how to educate it, with love & wisdom, to become truly free
~Mantak Chia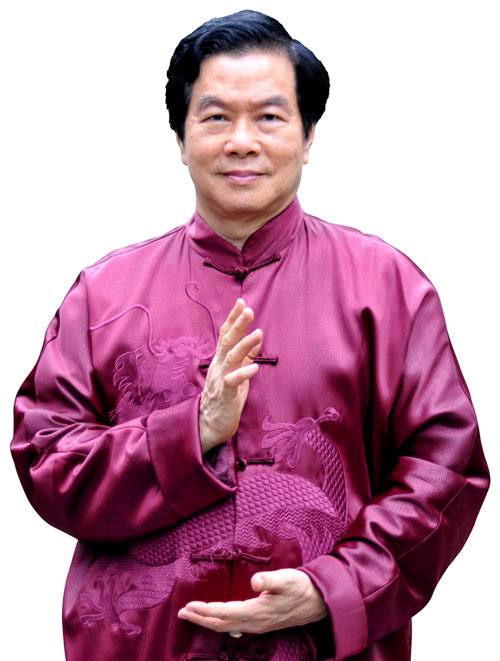 Born in 1944 in Bangkok, Thailand, to Chinese parents, Taoist Master Mantak Chia, 73, began his life's mission in 1950 at the ripe age of 6, when Buddhist monks began teaching him how to sit "and still the mind." Before he met the monks, he was being groomed in another direction — to become a Biblical scholar and be part of his grandmother's Southern Baptist church, the first ever in Thailand. But he was mesmerized by the intrigue of meeting Taoist Master One Cloud Hermit, "who demonstrated extraordinary powers." One Cloud fully initiated Chia into the ancient and for century's secretly guarded practices.
While in grammar school, Chia took up Thai boxing (Muay Thai), and then the martial art Tai Chi. Master Lu, his Tai Chi teacher, then introduced his learned pupil to the Japanese martial art, Aikido, then yoga, and then broader levels of Tai Chi.
As a proven athletic young teen student in Hong Kong, one of Chia's classmates introduced him to Taoist Master Yi Eng (I Yun). It was then that Chia dove deeply into living the Taoist way — a philosophy that emphasizes naturalness, simplicity, and the 3 Treasures: compassion, frugality, and humility.
In his early 20s in Singapore, Chia studied with Master Meugi who taught him Kundalini, Taoist Yoga and The Buddha Palm — a technique by which an ordinary hand is transformed into a formidable force for fighting or healing. The technique involves channeling cosmic energy through the palms.
Chia studied with other Shao-Lin Masters. He studies Western anatomy and medical science in Germany for 2 years to understand the body as fully as he could. In June 1990, he was first to be named the Chi Kung Master of the Year, by the International Congress of Chinese Medicine and Qi Kong (Chi Kung). He again was awarded the title in 2012, the only to be named twice. He's listed as 18 of the 100 most Spiritually Influential people in the world.
Chia now lives in his Universal Tao Healing (UTH) Retreat and Spa Center in Chiang Mai, Thailand, where he continues to teach and train when he isn't traveling internationally to teach. Construction on the expansive center began in 1994 and opened to the public in 2000.
Master Teacher
Before making Thailand his home base, Chia opened a (UHT) in 1979 in New York. There he taught tens of thousands of students and certified instructors throughout the world. It was his time with Master One Cloud Hermit that shaped his living and teaching philosophy. One Cloud abandoned all the 10 religious-based Taoist branches and chose the effective parts out of many traditions within and without Tao and combined them and made them his own way. Like many other non-religious, just-practicing Taoists, they retreat to the mountains to apply their knowledge and practice their ways. When need be, they come down the mountain to teach and heal people, Chia explained in a Rob Sidon Common Ground interview.
Chia identifies himself as a teacher, mainly, though he's also a noted author (he's penned 38 books, many of which can be found as PDFs online or purchased on his Amazon page), and a bona fide healer. He says he is a teacher "who helps his students empower themselves through cultivation of their chi" — their "life force," "material energy," or "energy flow," known in the Chinese tradition. When we learn to discipline ourselves, become aware of our chi, and learn to guide it, we can cultivate a balanced life of love, health, longevity, meaning, and spiritual evolution. Chia wants to teach people how to do this, despite the backlash he's caught for publicly teaching the centuries old, guarded secrets. But having the knowledge is one thing. Mastering it is quite another.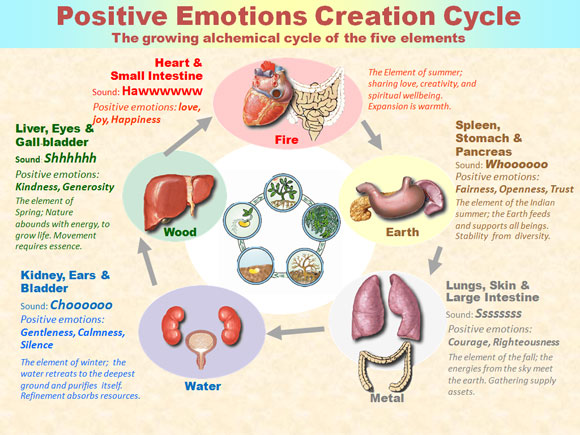 Master Master
When you try to grasp the concept and power of chi, microcosmic orbit and iron shirts, you feel you need a degree in quantum physics to understand it. Chi is a force. Chi is energy. Chi is the Wu Chi — the Universal Force, the Nothingness, and the Original Force. Chia explains in a Tantric News interview, the key of the Tao system is based on the science of developing and refining our chi (qi) — that subtle electromagnetic life force — for self-healing and life enhancement.
The main thrust of Chia's teaching — reopening the microcosmic orbit, aka, the "Self-Winding Wheel of the Law." This is achieved by energy cultivation techniques, including deep breathing exercises combined with meditation and concentration techniques that keep the chi flowing in its proper pathways for optimal well-being. None of this comes easy.
The Wu Chi — the Original Force, or Primordial Force, or God in Western terminology — is the Supreme Natural Power in the Universe. The phrase means "nothingness," Chia explains on his informative, but mind-bending, Introduction to 9 Taoist Inner Alchemy Levels of Immortality page, "but it is filled with 'dark matter,' the subtle sub-atomic entities."
Our primordial force is strong when we are babies, Chia explains, but weakens as we grow to be stressed out adults with a ton of baggage. Taoists seek to evoke that Primordial Force to reunite with the body, so that we can draw upon it for our life maintenance, refinement, and evolution.
"Fortifying ourselves with this essential resource enables us to manifest the amazing wonders of our human birthright!" Chia said. And he stands by his word with all the teaching he does, while still learning himself. Eventually, the goal is to accomplish "the energetic refinement and crystallization of one's true spiritual self — the Golden Light Body.
"It doesn't happen by whim or chance. It takes time, patience, and commitment," he continues. "The Golden Light Body is one's immortal vehicle for spiritual freedom and independence. It transcends the limits of the physical world of time and space — while still living in the here and now.
"The goal can be attained in this lifetime. It is the ultimate meaning and purpose of life!"
~The 411 & Other Fascinating Links~:
Tao Garden Health Spa & Resort
MC Explains Organ Energy in this Informative 16-min. Video
MC's Informative Lesson On Inner Smile & 6 Healing Sounds Practices
Overview of the UHT Tao System
We rely on listener support!!
If you value even one of our shows, become a member get exclusive early access to our recordings, extra bonus content for each of our episodes a chance to request guests you want us to bring on and so much more.
Follow us on Twitter where we post some of the most stunning content you will ever see.