Podcast: Download (Duration: 56:59 — 78.3MB)
Subscribe: Apple Podcasts | Google Podcasts | Spotify | Stitcher | Email | RSS | More
Tim Urban is one of the most talented, bright-minded individuals specializing in creating long form content on the internet today. He is the writer/illustrator and co-founder of the blog Wait But Why, where he writes in-depth posts on a wide range of topics, from why we procrastinate to why artificial intelligence is scary to why we haven't seen any signs of aliens. His blog has reached astronomical proportions with its readership – started in 2013, it now has over 350,000 email subscribers, and over a million people visit the site each month. Tim's Ted Talk on procrastination is one of the most hilarious, insightful talks ever given, it has reached over 5million views.
---

---
Wait But Why (WBW) is a site founded by Tim Urban and Andrew Finn and written and illustrated by Tim Urban. The site covers a range of subjects as a long-form blog.Content has been syndicated on The Huffington Post, Lifehacker, as well as being referenced on other sites.
In this episode we spoke to Tim about his personal routine, how he crafts ideas, we get into his process of writing; We discuss how he cultivates creativity and how important it is to be authentic in a page-view based internet and so so much more.
This episode will give you a very exclusive look into the mind that is Tim Urban
In June 2015 Urban landed an exclusive set of interviews with Elon Musk after Musk reached out and asked Urban if he'd be open to writing about his companies and their surrounding industries. In the interviews, Urban and Musk discussed the importance of sustainable transport, solar energy, and the future of space exploration.
You can find Tim's write-up on Elon Musk HERE.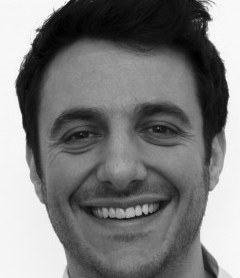 Find Tim and his content engine here: www.waitbutwhy.com
Help keep HXP ad free! If you value our content help sustain and grow our show. Become a supporter for 5$/mo (the price of a cup of coffee) or DONATE : 
My most humble regards to Tim for being on the show