Podcast: Download (Duration: 21:09 — )
Subscribe: Apple Podcasts | Android | Email | Google Podcasts | Stitcher | Spotify | RSS | More
Obesity is an epidemic that plagues western society; Nearly 78 million adults and 13 million children in the United States deal with the health and emotional effects of obesity every day.
The solution to their problem sounds deceptively simple — take in fewer calories a day and increase exercise.
Obesity is defined simply as too much body fat. Your body is made up of water, fat, protein, carbohydrate and various vitamins and minerals. If you have too much fat — especially around your waist — you're at higher risk for health problems, including high blood pressure, high blood cholesterol and diabetes.
Being obese can:
raise blood cholesterol and triglyceride levels.
lower "good" HDL cholesterol. HDL cholesterol is linked with lower heart disease and stroke risk, so low LDL tends to raise the risk.
increase blood pressure.
induce diabetes. In some people, diabetes makes other risk factors much worse. The danger of heart attack is especially high for these people.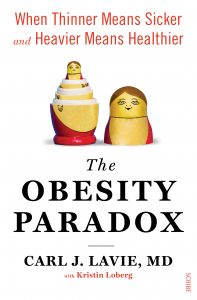 In this episode we speak to Dr. Carl Lavie a well versed doctor that has over 700 medical publications under his belt and most recently has written "The Obesity Paradox".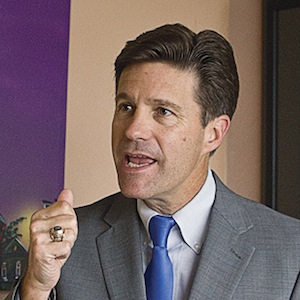 Dr. Lavie graduated from Louisiana State University Medical School in 1983 where he received the Cardiology and Physiology Awards at graduation and completed internal medicine residency at Ochsner Medical Institutions. He then completed a fellowship in cardiovascular diseases at the Mayo Graduate School of Medicine, where he joined the faculty in 1989.
Dr.Lavie is currently Professor of Medicine and Medical Director, Cardiac Rehabilitation and Preventive Cardiology; Director, Exercise Testing Laboratory; and Staff Cardiologist, Echocardiographic Laboratory at the John Ochsner Heart and Vascular Institute in New Orleans, Ochsner Clinical School-The University of Queensland School of Medicine and he has previously served for 10 years as Associate Director of the Internal Medicine Training program.
He also serves as a Consultant in the Department of Preventive Medicine at the Pennington Biomedical Research Center in Baton Rouge,Louisiana. Dr. Lavie's research interests include the fields of cardiac rehabilitation and prevention, including lipids, hypertension, obesity, and exercise, as well as noninvasive testing, encompassing echocardiography, exercise testing, and nuclear cardiology.
Dr. Lavie is the author or co-author of over 700 medical publications including two cardiology textbooks, and almost 40 book chapters. Dr. Lavie also serves as a frequent lecturer, reviewer for several medical journals, and is Associate Editor and Cardiovascular Section Editor of the Mayo Clinic Proceedings and Senior Editorial Consultant of Congestive Heart Failure and is on the Editorial Advisory Board of the Journal of the American College of Cardiology, American Journal of Cardiology, Journal of Cardiopulmonary Rehabilitation Prevention, Postgraduate Medicine, Emergency Medicine, the Ochsner Journal, Coronary Artery Disease, The American Journal of the Medical Sciences, Current Cardiology Reviews, Cardiovascular Disorders, Journal of Geriatric Cardiology, Future Cardiology, Journal Glycomics and Lipidomics, The Open Atherosclerosis & Thrombosis Journal, The Open Heart Failure Journal and Diseases.
A big thanks to Dr. Lavie for making the time to appear on HXP.
Other Episodes You May Enjoy