Podcast: Download (Duration: 1:03:34 — 87.3MB)
Subscribe: Apple Podcasts | Google Podcasts | Spotify | Stitcher | Email | RSS | More
Dennis Mckenna P.hD. has been doing research in the field of ethnopharmacology for over 30 years. He is a researcher, scientist, author, lecturer and founding board member of ethnopharmacology at the Hefter Research Institute.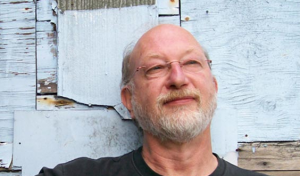 ---
Dr. McKenna received his Master's degree in botany at the University of Hawaii in 1979.  He received his doctorate in botanical sciences in 1984 from the University of British Columbia, where he wrote his dissertation entitled: "Monoamine oxidase inhibitors in Amazonian hallucinogenic plants: ethnobotanical, phytochemical, and pharmacological investigations".
Dennis and his brother, Terrence Mckenna, through their work, research, science and exploration have forever changed the way we view plant medicine for society and the world.
Dr. McKenna's memoir, The Brotherhood of the Screaming Abyss about his and his brother Terence's life and journeys together, was published in 2012.  A compelling account of the Mckenna Brothers, their lives their journeys and their adventures.
 In this episode, we dive through Dr. Mckenna's perspective; sharing the story of his life and his thoughts of some of the things regarding his brother Terrence Mckenna's work. We discuss the nature of reality, psychedelic experiences and how these medicines are transforming and shaping plant medicine as we know it.
---
---
Value our content? Support our show by becoming a member: