Podcast: Download (Duration: 1:26:56 — 119.4MB)
Subscribe: Apple Podcasts | Google Podcasts | Spotify | Stitcher | Email | RSS | More
Angela graduated Traditional Chinese Medicine school in 2014, where she studied Acupuncture, Cupping, Herbal Medicine but
What truly captured her attention was the way the medicine is applied in a physical, mental and psychological level. Angela became fascinated by the 7 hermetic principles which state that there is a fundamental connection between the physical and spiritual worlds that govern all creation so this became the center focus of her life. Helping people understand and learn how to apply these laws to make their lives better.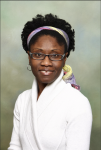 Huge thanks to Angela for making time to be on the show! Find her: www.positivelyangela.com
You will love this episode!