Podcast: Download (Duration: 1:28:29 — 60.8MB)
Subscribe: Apple Podcasts | Google Podcasts | Spotify | Stitcher | Email | RSS | More
Stuart Lichtman
is an executive, entrepreneur, researcher, consultant, trainer and coach. He is the developer of the Cybernetic Transposition and Shared-Vision Leadership Systems the Super Achiever Coaching Program.
He's also creator of the Arintel artificial intelligence data analysis program, President of Partners in Excellence, Inc. and President of Successful Ventures Publishing, Inc.
Stuart's formal education includes undergraduate and graduate work at MIT in engineering, psychology, and artificial intelligence, masters work in applied psychology, and doctoral work in organization development and cross cultural business. He has also conducted extensive research on the unconscious/intuitive bases of success and the individual and collective operation of the human mind.
Stuart has directed or run 100 companies and trained more than 50,000 people around the world.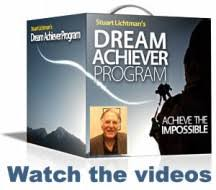 To Find Stuart Lichtman CLICK HERE.
You will love this episode!
We rely on listener support to keep this show AD FREE – If you value even one of our shows, help us sustain and scale the show up; Become a member  for 5$/mo (a cup of coffee) or Donate.