Podcast: Download (Duration: 54:37 — 37.5MB)
Subscribe: Apple Podcasts | Google Podcasts | Spotify | Stitcher | Email | RSS | More
Steve Stewart-Williams is an author and researcher who delves into how the theories gleaned from evolutionary biology might help us to understand our human behavior and culture. 
Steve attained his Ph.D. in psychology and philosophy at Massey University, New Zealand, and is an associate professor of psychology at Nottingham University Malaysia Campus.
Steve has written a number of books looking at evolutionary topics and conundrums his latest book is called:
The Ape that Understood the Universe: How the Mind and Culture Evolve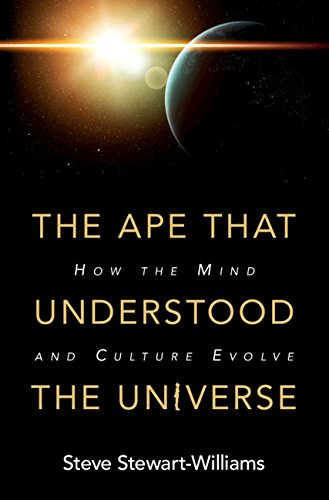 In this episode we spoke to Dr. Steve about evolutionary biology, how culture, natural selection, sexual relationships play their role in evolution. 
You will love this episode!
 Find Steve here: www.stevestewartwilliams.com
We rely on listener support to keep this show AD FREE – If you value even one of our shows, help us sustain and scale the show up; Become a member  for 5$/mo (a cup of coffee) or Donate.