Podcast: Download (Duration: 1:06:40 — 112.6MB)
Subscribe: Apple Podcasts | Google Podcasts | Spotify | Stitcher | Email | RSS | More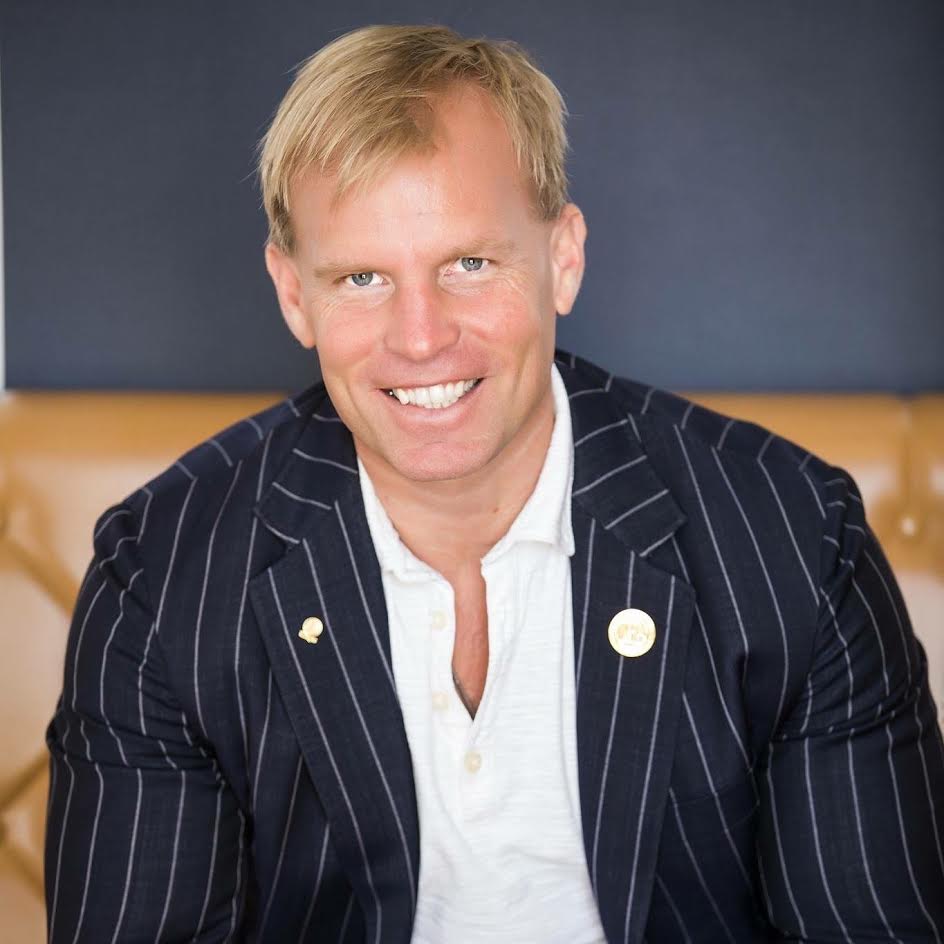 Wade Lightheart is an author, athlete, advisor and nutritionist. He is a former three times all natural champion body-builder who travels the globe trying to help people enrich their own lives by way of finding health, wealth and peace of mind. He is an astute businessman, whether as Director of Education at BioOptimizers Nutrition, founder of the Prosperity and Health Alliance or as a seller of Kangen water (also known as electrolyzed reduced water or hydrogen water). He also serves as an Advisor to the American Anti-Cancer Institute. He has written a number of books including Staying Alive in a Toxic World, What Every Athlete Needs to Know About Restructured Ionized Water, Vital Power, a Dynamic Philosophy Producing Optimum Health and Vitality Without Diets, Drugs or Doctor, and The Wealthy Backpacker. The Wealthy Backpacker teaches the reader about "financial mobility", issues relating to the digital world, non-local income and how to Reduce, Maximize and Invest.
From Wade's webpage:
I began my journey to health, fitness and spiritual awakening at 15 when I was faced with my sister's terminal illness. It was at this time I began lifting weights, studying nutrition, and looking for a deeper meaning to life.
My thirst for knowledge led me to read hundreds of books. I then travelled to study with Physical, Financial, & Spiritual Masters from around the world.
It's been an interesting journey to say the least. I've lived in ashrams, competed at the Mr. Universe as a drug free vegetarian, wrote several books, and co-founded a nutrition company.
For years I watched and learned from my mentors, heroes and coaches online. Today it blows my mind that I'm routinely featured online as a guest expert, and as a keynote speaker at health and wellness seminars around the globe. It's truly amazing!
One of the greatest gifts is to serve as an Advisor to the American Anti-Cancer Institute. This allows me to help people recover from the very disease that took my sister's life.
Although some people might doubt me, it's possible to turn suffering into joy.
​
Over the years I've continued my ongoing quest to uncover the deeper mysteries of the human experience physically, mentally and spiritually.

 
Awesome health course free here
Wealthy backpacker (also free) here 
Support us on patreon: www.patreon.com/thehumanxp
Follow us on Twitter where we post some of the most stunning content you will ever see.