Podcast: Download (Duration: 46:18 — 31.8MB)
Subscribe: Apple Podcasts | Google Podcasts | Spotify | Stitcher | Email | RSS | More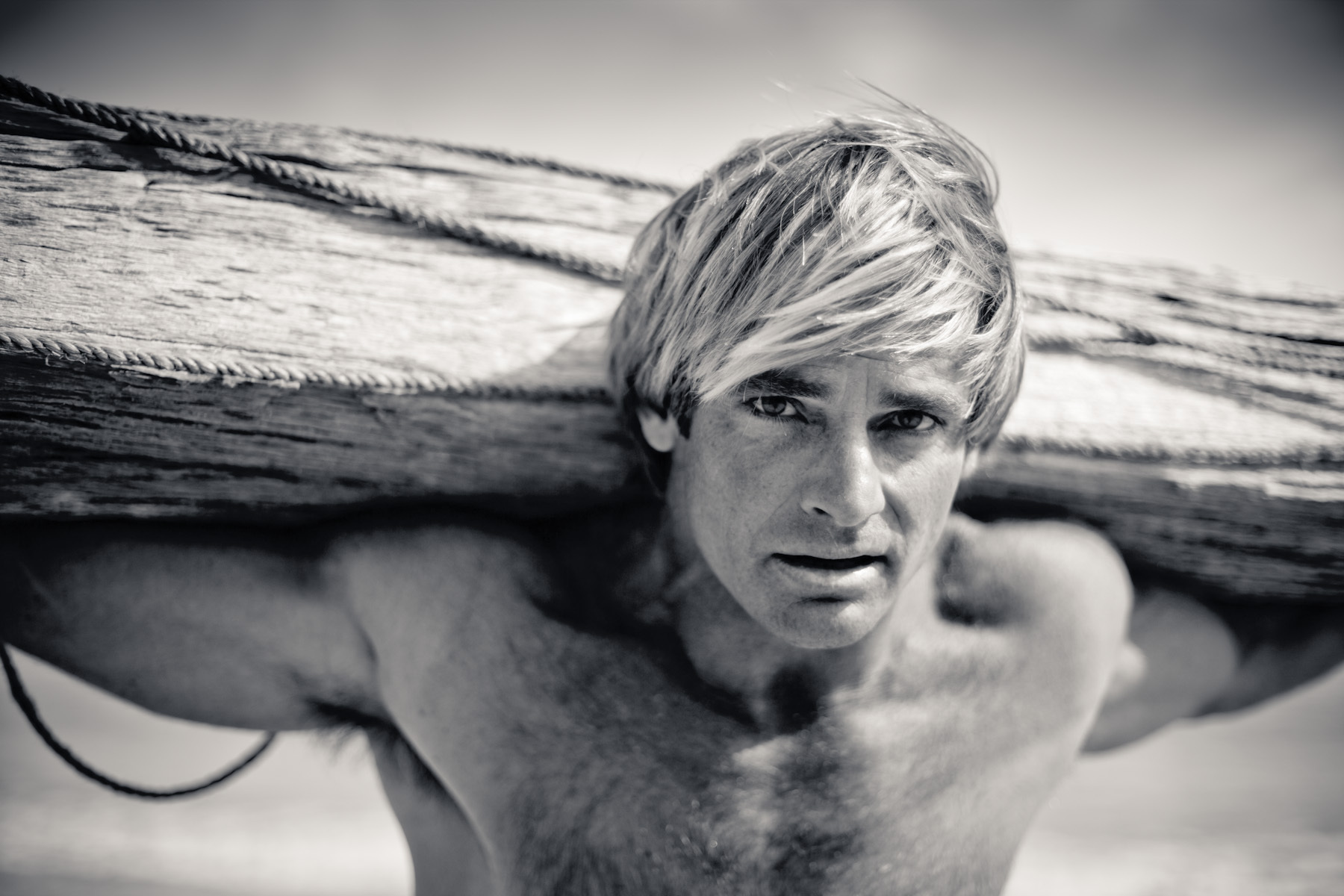 If you've never heard of Laird Hamilton, one might feel compelled to give you the ice-bucket-challenge awakening to clear your brain fog. In his half-plus century on our big, blue, mostly-water planet, Hamilton, 53, has thrived in it as a surfer, innovator, athlete, author, inventor, stuntman, model, producer, TV host, fitness and nutrition guru, coffee connoisseur, husband, father, and adrenalin junkie. If nothing else, he's known as the surfer to catch the "heaviest wave", the "Millennium Wave" — Jurassic Peak, in Tahiti's Teahupo'o (pronuonced "cho-po") — on August 17, 2000, which is featured in the surf documentary Riding Giants and captured in a front-page picture of Surfer Magazine, February 2001, with the caption, "oh my god…"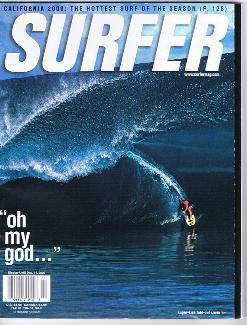 Hamilton has been all over the tube — with or without pro-beach volleyball player wife, Gabrielle Reece — in commercials, and appearances on Hell's Kitchen, Gary Unmarried, Phineas and Ferb, IFC's Iconoclast, alongside Pearl Jammer, Eddie Vedder, and FitTV's Insider Training.
Hamilton has been interviewed on TV by the likes of ESPN, CBS, Charlie Rose, CNN, E! 60 Minutes, Chelsea Handler, Conan O'Brien, Steven Colbert, Ellen DeGeneres, and Oprah Winfrey, in her Oprah Winfrey's Master Class. He's been the subject of print interviews with USA Today, Maui News, Surfer Magazine, SUP Magazine, where he was given their Lifetime Achievement Award in 2013, Juice Magazine, Men's Health, and Men's Journal, where he is currently a contributing editor. He has thus far penned one book, Force Of Nature: Mind, Body, Soul. And, Of Course, Surfing, in 2008. Force Of Nature is considered the go-to manual for people seeking inspiration for a healthy lifestyle.
Hamilton has appeared in movies, like, North Shore (1987), and Moving Target (1989). He's performed stunts in, Waterworld (1995), Die Another Day (2002), The Descendants (2011), and "Point Break (2015). And documentaries? There's been a few: Greg Stump's Groove Requiem in the Key of Ski (1990); Radical Attitude (1992); Wake Up Call (1996); Step Into Liquid (2003); and Riding Giants (2004). In 2006, he and friend, Dave Kalama, biked and paddled the entire 450 miles plus Hawai'ian Island chain. The journey was documented in Don King's A Beautiful Son, in support of autism sufferers. And now a new biographical surf documentary by Rory Kennedy, daughter of Robert, debuted at the 2017 Sundance Film Festival in January. Take Every Wave: The Life Of Laird Hamilton opened to positive reviews and its audience went beyond surf enthusiasts.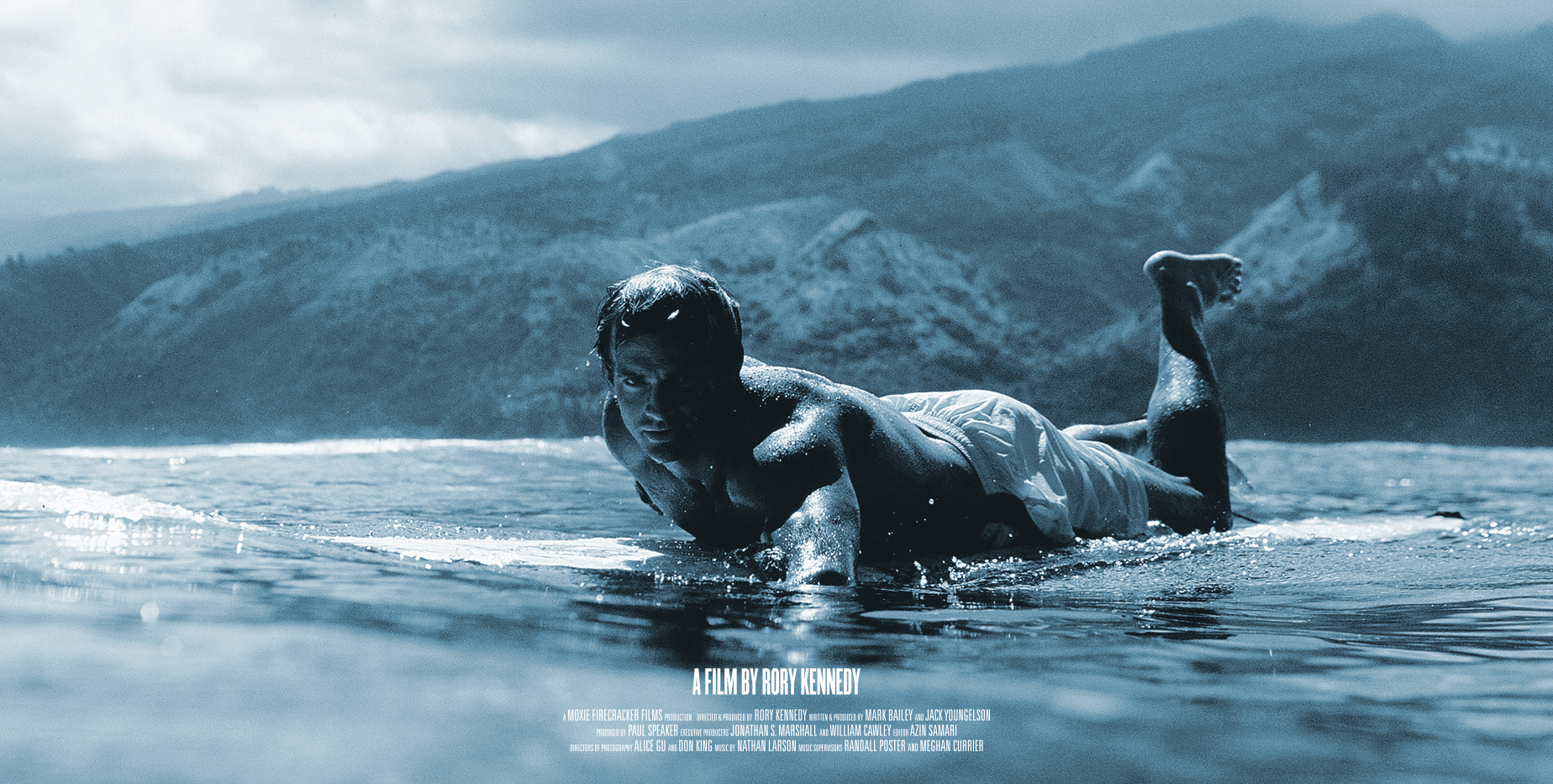 Going Against the Wave
Perhaps the reason why some may have never heard of Hamilton is because he is an iconoclast, like the show he starred in one time. He was vilified in the surf world for playing in the deep, deep end. Though he's made huge cameos in his public life, he still avoids self-promotion. He's serious about being the ambassador of surf and water sports. He's not a showboater in that annoying, peacockish way. It's just not in his mental makeup. In a video on his Laird Super Food website, Laird Hamilton: Challenger of Human Endurance, he explains his nature.
"I surfed in a couple of contests as a kid, like, 'Hey, win a t-shirt!' You and your buddies go out and it's like a fun thing. And then as soon as the money came into it, and the aggression towards one another in a competitive situation … I was already too aggressive. I didn't need a situation that created more aggression and brought out what I felt like, was the worst part of me. I was trying to learn, like, deal with suppressing that or maybe constructively venting it, not cultivating it. And, so I just vowed not to subject my surfing to the opinions of men."
Hamilton also pissed off the surfer purists by experimenting and expanding the limits of riding the water. He and a couple of renegades developed tow-in surfing in 1992, where a surfer is towed further into water via personal water craft or helicopter, to reach places to difficult to paddle to. He then popularized stand-up paddle boarding (SUP). And he developed hydrofoil boarding, where a long fin on the bottom of the board allows maneuverability in windy conditions and other feats of physics.
Hamilton, AKA, the Water Man, powered through the jetsam and flotsam to gain respect from industry pros. Surfer Magazine calls him "the sport's most complete surfer, displaying almost unnerving expertise in a multitude of disciplines, and flat out surfing's biggest, boldest, bravest, and the best big waver surfer in the world today, bar none."
On land, Hamilton and Reece, with friend and human performance thinker/doer, Brian Mackenzie, launched their XPT (xtreme performance training) fitness program, which includes a gnarly pool water workout combining swimming and weight-lifing, and focuses on breathing exercises. Hamilton also developed Laird Super Food, which is organic coffee with fat energy creamers. He is involved with charity and with educating young and old about the water.
The Water Man In His Element
Roger Ebert wrote in his review of Riding Giants, "Before seeing Riding Giants, my ideas about surfing were formed by the Gidget movies, The Endless Summer, the Beach Boys, Elvis and lots of TV commercials. Surfin' Safari was actually running through my head on the way into the screening. … Riding Giants is about altogether another reality. …"
That misconception is prevalent to those outside. There's more to it than that — so much so, that Hamilton's friend and Malibu neighbor, Rory Kennedy, the daughter of Robert Kennedy, who has 35 documentaries in her vault, approached him about making a documentary about his life. Hamilton admits he "wondered if his life were enough for an accomplished documentarian." His intention was not to do a surf movie. He'd already done a few of those. And her intention was to take a new approach. She liked the surfing aspect, but was less interested in making a surfer film, she told the Salt Lake Tribune.
"What I am interested in is the character and what are the qualities in Laird — whether you're interested in politics or business or sports — just being the best in whatever your pursuit is, what's the difference?"
Once Hamilton understood Kennedy's angle, he was on board, so to speak.
"There's an opportunity to tell a bigger story and it's not a surf film. A lot of what I've been able to do transcends surfing and is more about life," he said in the SL Tribune interview. "I feel this is a larger representation of that message and that concept."
Kennedy, in a Park City TV In the Can interview at the Sundance screening, said, "You look at him and you think he's had an easy life. … Everything he has done and everything he has become is because of him making it happen."
There's a lesson, and something of value to take from the film, Kennedy said. " … To pursue your dreams. To give everything to it. To live your life truthfully towards that. And you see somebody who's done that fully and completely. And that's interesting."
Hamilton hopes he can get more people into the ocean, so that maybe he can get more people concerned about the ocean. He hopes to get more people to have fun, so that maybe they will be more concerned about taking care of themselves and others. And his number one rule in his 10-point plan to live forever: "Forget age. Just keep driving the car. Keep it moving!"
He outlined the plan in a 2016 article featured on his website. That first rule is so important and he lives it himself every day. And so do most of the friends in his circle. "I have a friend, Don Wildman, who's 83 years old — and the guy's an absolute stud who works out with weights, mountain bikes, paddles, surfs every day. Don's a living example of what it's like when you just keep driving the car. I think what happens is that we decide we're old and we just stop, and everything stops working. There's so much stigma and weirdness around being older."
Hamilton hopes Take Every Wave will raise enthusiasm for fitness, for nature, for life. He reiterates in the In the Can interview.
"It's meant to inspire people to do as the film title is to catch every wave. That kind of sums it up in a way, to catch every opportunity, ever moment," he said. "Live a maximum life whatever that means to you given what your surroundings and your circumstances are."
~The 411~:
In the Can Interview On PCTV
Men's Journal bio
Beachgrit Article
Teahupo'o Millennium Wave Iconic Photo
Laird's 10-Point Plan To Live Forever
We rely on listener support!!
If you value even one of our shows, become a member get exclusive early access to our recordings, extra bonus content for each of our episodes a chance to request guests you want us to bring on and so much more.
Follow us on Twitter where we post some of the most stunning content you will ever see.