Podcast: Download (Duration: 1:08:44 — 47.2MB)
Subscribe: Apple Podcasts | Google Podcasts | Spotify | Stitcher | Email | RSS | More
Mattias Ribbing is a world famous super learning and memory grand master. He has spent the better part of his adult life training his memory to do remarkable things. In this episode we cover how you can also be a memory grandmaster.
HOW TO QUICKLY BECOME AN EXPERT AT ANYTHING
The Swedish Grand Master of Memory – with a Top 100 ranked memory – didn't begin his mental training until age 29! He's NOT a natural…if he can do it, anyone can.
Here's what you need to know:
Start with the whole – not the details. Get the skeleton or big picture.
Create recognizable, 3D images. They don't have to be wild, crazy, or violent.
Use visualization, not language skills for better memory.
Do it consistently, and make it automatic.
Check out this podcast for the specifics on how to you can start using these techniques right now so you can learn faster and become an expert at anything.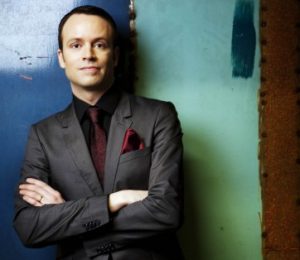 ---
Find Mattias here: www.grandmasterofmemory.com 
---
Huge thanks to Mattias for making the time to be on the show! 
Has our show helped change your life? DONATE :
Follow us on twitter @thehumanxp
Find our full network: www.allmylinks.com/thehumanxp