Podcast: Download (Duration: 1:00:07 — 41.3MB)
Subscribe: Apple Podcasts | Google Podcasts | Spotify | Stitcher | Email | RSS | More
Hugh Newman is a megalithomaniac, someone who explores the world and studies the ancient origins of the mysterious mounds, standing stones and the unknown links between seemingly disparate civilizations. He has spoken on these topics at events in a variety of countries. He organizes the annual Megalithomania conference and also co-organizes the Origins Conference in London.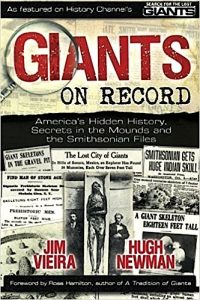 Hugh is author of a number of books:

Earth Grids: The Secret Pattern of Gaia's Sacred Sites

and

Stone Circles

. He is also co-author of

Giants on Record: America's Hidden History, Secrets in the Mounds and the Smithsonian Files

and contributor to

Megalith: Studies in Stone

. His articles have appeared in a number of magazines including Atlantis Rising and Nexus. His research has also been posted on sites such as

GrahamHancock.com

and Ancient Origins.
Hugh is a regular on the History Channel's programming, appearing in
Ancient Aliens
and
Search for the Lost Giants
. His work has also appeared on the BBC and Sky TV, among other outlets. Hugh also produces his own videos on his MegalithomaniaUK YouTube channel.
---
FIND Hugh and his work here: www.megolithomania.co.uk
---
Huge thanks to Hugh for making the time to be on the show! 
Has our show helped change your life? DONATE :
Follow us on twitter @thehumanxp
Find our full network: www.allmylinks.com/thehumanxp